VISION

Gobaith Môn aims to bring together Christians from all denominations to bring Hope to the youth of the Island by encouraging and developing youth work in schools, churches and communities. We aim to value each young person, be inclusive in community and encourage the local church. 
SCHOOLS are where young people are. Our commitment is to provide consistent relational support to these young people in the schools of Anglesey through a variety of means. Our desire is to see young people emerge into their full potential within the context of a Biblical worldview. We are committed to be involved in young peoples' lives starting with each individual through example, instruction and opportunity. We believe that today's young people are tomorrow's leaders therefore it is imperative that we provide every young person the opportunity to thrive into their full potential.
 CHURCHES have always been the key vehicle to display the love of God to others. As Gobaith Môn is an interdenominational youth initiative, we aim to work across the board with the local church on Anglesey. We are committed to serving and contributing to the local church through practical works of service, teaching and training, discipleship and partnership. We want to come alongside the local church and see an active and healthy church on Anglesey where all age groups are involved. 
COMMUNITIES contribute to the overall strength of an area. We believe that a relationship with God is key to building strong individuals, families and communities. We are committed to being involved in the communities of Anglesey and making them stronger. Each young person represents a family and each family is part of the community. We believe that to strengthen a community starts with the strengthening of the individual. As we participate in strengthening the community we will always desire to value the individual in the process.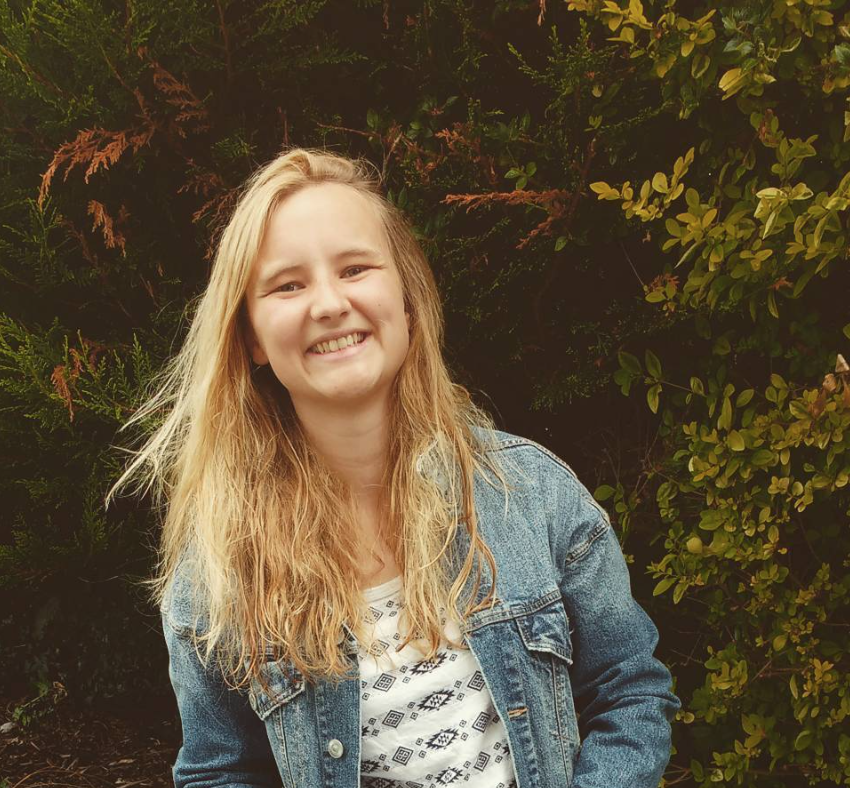 My name is Amy and I'm originally
from llanfairpwllgwyngyllgogerychwyrndrobwllllantysiliogogogoch. I am born and raised on Anglesey and have been working for Gobaith Mon for 5 years. In that time I have seen God do incredible things.
I have a degree in media and communications from Aberystwyth University. I love sport, especially bodyboarding and swimming in the sea (which I even do through winter). I also like; good banter, eating large quantities of food and my dog Twm. I also LOVE Jesus. 
I'm Ellis. I've lived in north Wales all of my life including Anglesey. I started working for Gobaith Mon a year ago and have loved every minute. Working with young people and teaching staff alike, and hearing their stories.
I'm a mechanical engineer by trade, but I have always felt called to do youth work. I started as a youth worker in my church in 2012 and working for Gobaith Mon has helped me step towards my calling.
My hobbies are a wide range from railway engineering to amateur theatre performing and dance classes. I also love history especially the roman era. 
VALUES
Value Each Person – each person has intrinsic value. Yet each person varies in their opinions, priorities, likes/dis-likes, etc..We will give each person their God-given value and all the while treat each person as an individual. We aim to give each person time, opportunity, and care. 
Cross-cultural – we desire to honour the culture in which we serve. We affirm the uniqueness of cultural expressions which should be cultivated and incorporated in each area of ministry.
Inclusive – our point of reference is for each person to know they can belong. In all we do we want to ensure that anyone is welcome to be part of the opportunities that we are putting forward to the youth public. All are welcome, none is left out. 
Belong – we desire to give each person we come into contact with a good representation of what it means to love and live for Jesus.
Believe – we strongly believe in consistent, on-going input to each Christian's life. The discipleship process is the opportunity to mature in one's relationship with God with others. We want strong, whole young people that are able to live life to the full.
Growth – we want to equip young people to be leaders in our communities. We want to create and give opportunity for them to grow in their relationship with God, apply what they are learning, and communicate to others what they have learnt. 
Click the link below for our safeguarding policy